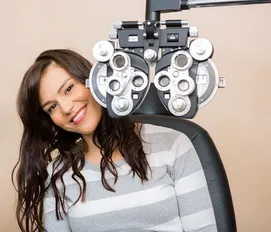 Don't give up on wearing contact lenses!
Have you been told that you cannot wear contact lenses because of keratoconus or high astigmatism? Or did you have corneal surgery or a corneal transplant and still require correction?
Dr. Parker-Herriott specializes in hard to fit lenses in either hard, soft, or hybrid (combination of hard and soft) contact lens materials. She has completed specialty training in fitting scleral gas permeable contacts, hybrid contacts (Synergeyes), and Kerasoft IC contacts.
You may be amazed that you can wear contact lenses!
Call to schedule your specialty contact lens fit today!