EnVision Eye Care is dedicated to providing the best eye care available in the Savannah area, but we are also dedicated to keeping both our patients and staff healthy and safe during the COVID-19 outbreak.
We invite all our patients, both new and established, to review our "new normal" procedures prior to their next visit to the office.



---
What to Know Prior to Your Arrival
Got a Fever? Stay Home!
While we always look forward to seeing our patients for their yearly exam, we ask that you please defer your exam until a later date if you feel under the weather.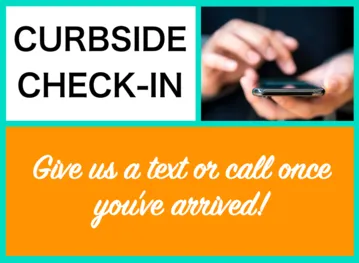 Curbside Check-In

We make it easy and safe to check in for your appointment with the doctor! Once you arrive at the office, please remain in your vehicle and call or text the office mainline at (912) 927-0707. We'll get you checked in while you wait in the comfort of your own vehicle, and we'll contact you once we're ready for you to proceed into the office.

Face Masks are REQUIRED to Enter Office

As suggested by the CDC, any type of face covering is ALWAYS recommended when going out in public. These could be medical grade masks, fabric or cloth masks, or even a scarf tied around your mouth and nose. All members of our staff will be wearing facial mask protection for everyone's safety, and we ask that our patients do the same.
Limit Who Accompanies You to Your Appointment
One additional person may be present with the patient during his or her exam. For families, only one parent may be present during a child's exam; siblings or more than one parent cannot be present. Non-essential family members will be asked to remain at home or wait in their vehicle while a patient undergoes their exam.
---
What to Expect During Your Visit
Wash Station

Once you arrive in the office, your tech will escort you to wash your hands thoroughly before bringing you to the exam room.
Temperature Reading

All individuals to be present in the exam room will be subject to having their temperature read via non-contact infrared thermometer. If an elevated temperature is observed, you will be asked to reschedule your appointment for at least 2 weeks out.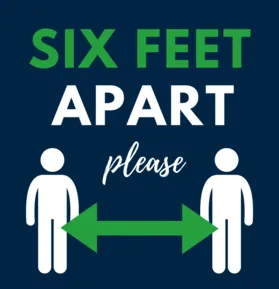 Keep Your Distance
Where possible, patients are asked to always maintain a space of at least 6 feet apart when sharing a space with other patients or staff members.
Trying on Frames
We still encourage our patients to find the perfect frames that fit their personal style, preference, and budget by trying on as many frames as they like! We only ask that you place any frames you try into a small tray provided by our optical staff. These frames will be sanitized after try-on.